Powered by plants
The natural world offers us an abundance of remedies to help improve our health and wellbeing. 
Our formulations bring together our premium quality CBD and over 50 incredible plant extracts to create hardworking solutions for skin, mind and body.
Discover more about the plants that power our range below...
CBD
Cannabidiol
CBD is short for cannabidiol, which refers to the non-intoxicating component of the hemp plant. It is a naturally occurring compound, one of many other closely related compounds within the plant, which together are referred to as cannabinoids. Although a relatively new inclusion to wellness and skincare products, CBD has been used for centuries as part of traditional pharmacopeia. Taken orally, CBD is known to be effective in helping to alleviate anxiety, stress, and low mood - but when applied topically, CBD is effective at helping to address skin issues associated with redness, inflammation, and a dull complexion, as well as regulating our own sebum production. It is also a potent antioxidant, protecting the skin from free-radical damage.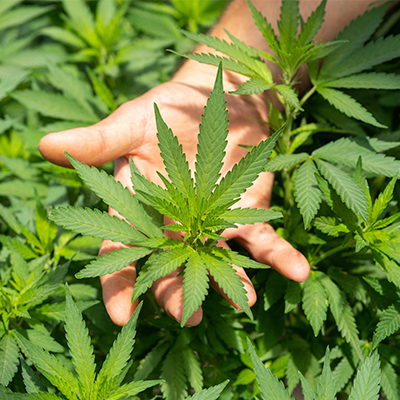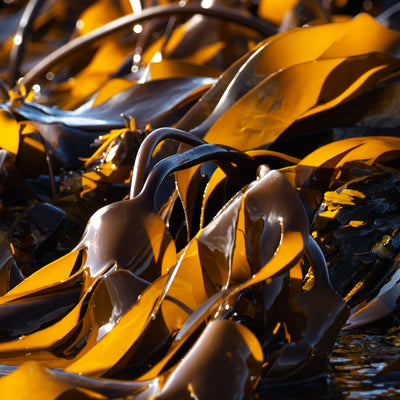 Algae
Undaria pinnatifida
A potent source of nutrients including polyphenols and polysaccharides, this brown algae (a type of seaweed) is renowned for its hydrating, soothing properties, as well as helping to reduce the appearance of skin discolouration.
Almond
Prunus amygdalus
Rich in skin-replenishing fatty acids, antioxidants and triglycerides, Almond oil is used as an emollient and has moisture retaining properties.
Aloe Vera
Aloe barbadensis
Full of antoxidants and vitamins, Aloe is incredible at helping to soothe and relieve irritated skin. It is intensely hydrating, making it especially beneficial for dry and sensitive skins.
Apple
Pyrus malus
Rich in Vitamin C, polyphenols and trace minerals and antioxidants, Apple extract is effective at rejuvenating the skin.
Apricot
Prunus armeniaca
Apricot Kernel oil is renowned for helping to improve skin tone and radiance. It also has natural antiseptic, antibacterial and antioxidant properties.
Argan
Argania spinosa
A dry skin saviour, Argan has high concentrations of essential fatty acids and is renowned for helping to restore, regenerate and restructure the skin.
Arnica
Arnica montana
Traditionally used to relieve muscular aches and pains, Arnica also helps reduce and inflammation and bruising as well as having astringent properties, making it a great ingredient for stressed skin.
Avocado
Persea gratissima
A rich source of Vitamin E, Avocado helps protect the skin against free-radical damage as well as having skin-softening properties.
Blueberry
Vaccinium angustifolium
Ideal for problematic skin, Blueberry seed oil is a rich source of antioxidants, vitamin E and carotenoids, as well as being high in essential fatty acids to moisturise and nurture the skin.
Broccoli seed oil
Brassica oleracea italica
Broccoli seed oil protects and hydrates the skin by forming a greaseless layer on the skin which helps retain moisture. It has calming and soothing properties and is an effective anti-inflammatory ingredient.
Calendula
Calendula officinalis
With its high levels of flavonoids, Calendula helps to decrease the appearance of dull skin, fine lines and wrinkles. It is naturally anti-fungal, anti-inflammatory and antibacterial.
Chamomile
Anthemis nobilis
With its calming, toning properties when used in skincare, Chamomile is especially beneficial for skin that is inflamed, or irritated. The essential oil helps calm the mind and ease irritability.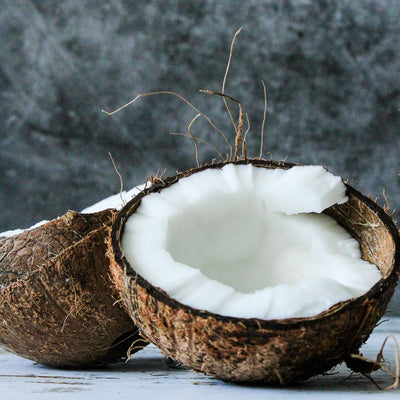 Coconut
Cocos nucifera
Coconut oil is rich in medium chain fatty acids, which means it helps retain moisture, and therefore reduces the appearance of fine lines.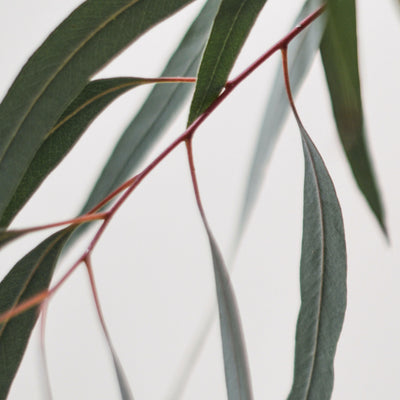 Eucalyptus
Eucalyptus globulus
Eucalyptus has many skin benefits thanks to it's natural antiseptic and toning propoerties, as well as being effective at helping to improve focus and lift the mood.
Evening Primrose
Oenothera biennis
Especially suitable for dry and more mature skin types, Evening Primrose Oil helps soothe the skin and has high levels of Gamma Linolenic Acid, helping to retain moisture.
Fig
Ficus carica
Fig extract is renowned for its ability to help reduce the appearance of discolouration of the skin and uneven skin tone.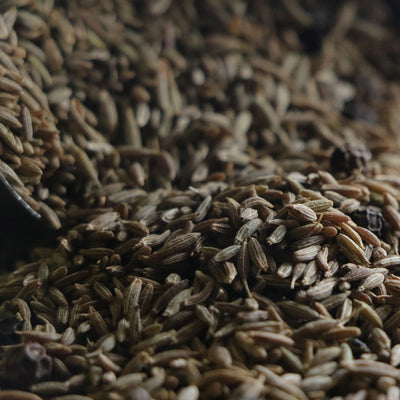 Flaxseed
Linum usitatissimum
Rich in Vitamin E, Flaxseed is effective at conditioning the skin and protecting against free radical damage, thanks to the high levels of antioxidants.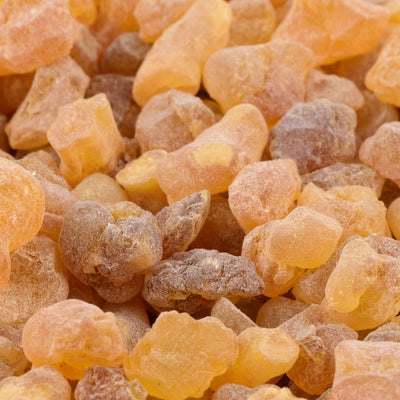 Frankincense
Boswelia serrata
This ancient ingredient has many properties - from rejuvenating and soothing the skin to its antiseptic properties, as well as helping to relieve feelings of stress, anxiety and overwhelm.
Grape seed oil
Vitis vinifera
With high levels of antioxidants, minerals, vitamins and fatty acids, Grapeseed is effective at hydrating, firming and protecting the skin from external stressors.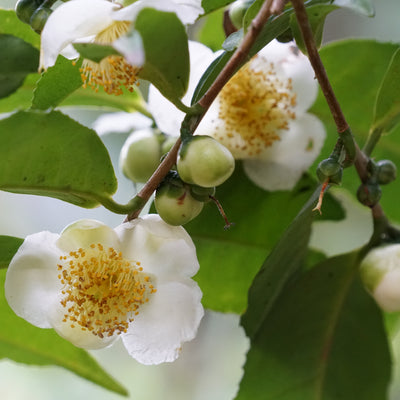 Green Tea
Cameila sinensis
Famed for its anti-inflammatory properties and high levels of antioxidants, Green Tea is effective at soothing and protecting the skin, as well as helping to regulate sebum production.
Hemp
Cannabis sativa
Derived from the seeds of the hemp plant, Hempseed is rich in Omega 3,6,9 and has a hydrating, soothing effect on the skin. With its humectant properties, it helps to draw in moisture to the skin, resulting in a healthier looking complexion. Hemp seed oil is especially beneficial for those with oilier, problem prone skin as it is thought to regulate sebum production.
Hibiscus
Hibiscus mutabilis
Rich in Vitamin C, and anthocyanins, which prevent premature skin ageing, Hibiscus is also a natural source of AHA's, and elastin maintaining properties, which help achieve a more youthful appearance to the skin.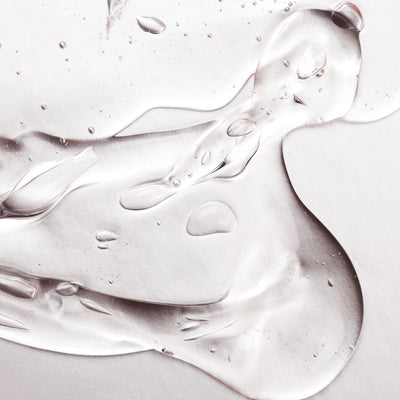 Hyaluronic acid
Sodium hyaluronate
With it's humectant properties, Hyaluronic Acid is able to hold up to 1000 times it's own weight in water, making it a must-have hydrator to keep skin moist and dewy looking.
Jojoba seed oil
Simmondsia chinensis
Rich in flavonoids and Vitamin E, Jojoba is a potent antioxidant. It helps protect and brighten the skin, as well as helping to reduce redness, keeping skin calm. It is non-comedogenic and also helps regulate sebum production, making it ideal for oilier skin types.
Lavender
Lavandula angustifolia
With its soothing, calming, sedative effect as an essential oil, Lavender also has a similar benefit when applied to the skin - with its antibacterial properties, and its ability to help ease inflammation.
Mandarin
Citrus nobilis
A cheery, uplifting, yet relaxing essential oil that revives and invigorates the senses.
Mango seed butter
Mangifera indica
With incredible emollient properties and a rich level of Vitamins A, C, and E, Mango seed is effective at protecting the skin from free radical damage, whilst also helping to improve skin texture and elasticity.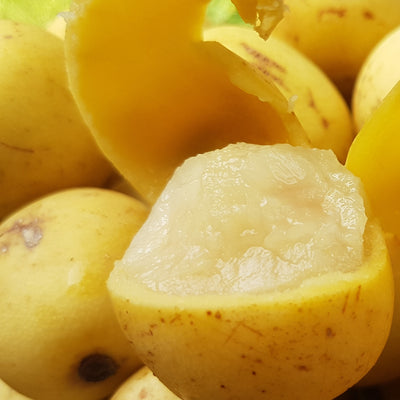 Marula
Sclerocarya birrea
Renowned for having a similar profile to the oils naturally found in our skin, whilst being a rich source of amino acids, Marula seed oil is also an effective emollient whilst being lightweight and non-greasy.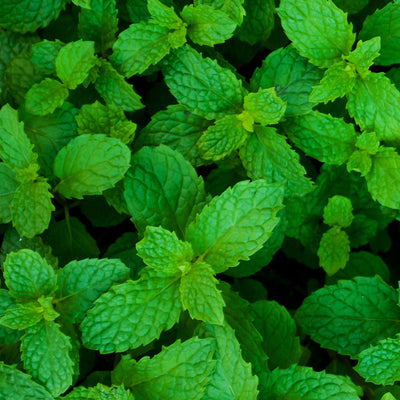 Mint
Mentha arvensis
Cornmint essential oil provides a refreshing, stimulating effect and an intensely cooling sensation, a perfect antidote to headaches and muscular aches and pains as well as increasing alertness and fatigue.
Neroli
Citrus aurantium
Long famed for its calming refreshing, uplifting properties, Neroli is intense but wonderfully refreshing and light and is said to help reduce feelings of anxiety and stress, whilst also being an effective ingredient in skincare, thanks to its toning, antiseptic and antibacterial properites.
Oat kernel flour
Avena sativa
Oat Kernel flour helps protect the skin from environmental stress, whilst moisturising and and can help reduce the appearance of inflamed and delicate skin.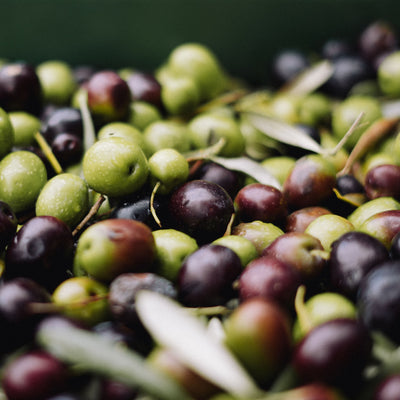 Olive
Olea europaea
Intensely moisturising, and brimming with Vitamins A, D, K and E, squalene and triterpenes, Olive fruit oil is effective at improving the health and appearance of the skin.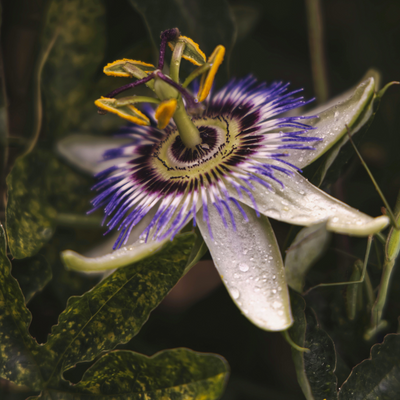 Passionfruit seed oil
Passiflora edulis
With high levels of antioxidants, Passionfruit seed oil is rich in linoleic acid, lycopene and vitamin C, which contribute to maintaining soft, supple, hydrated skin.
Petitgrain
Citrus aurantium amara
An essential oil from the twigs and leaves of the Orange tree. It has a calming, relaxing effect on body and mind, whilst balancing and toning oily skin.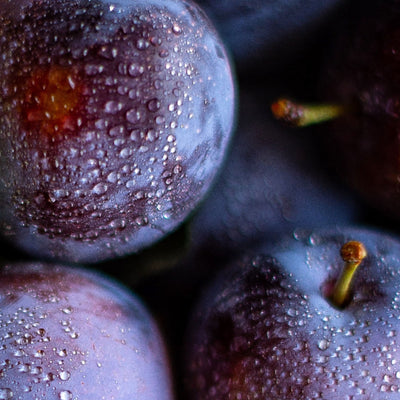 Plum
Prunus domestica
Rich in antioxidants and polyphenols that help improve the appearance of fine lines and wrinkles, as well as encouraging the production of collagen, Plum is also non-comedogenic and is easily absorbed.
Rose scented Geranium
Pelargonium graveolens
A cheerful, uplifting essential oil which is said to reduce feelings of restlessness and anxiousness. It also has a balancing, cooling effect when used topically.
Rosehip
Rosa canina
Known best for it's regenerative and healing properties, Rosehip is a powerhouse ingredient that helps reduce the appearance of fine lines, brighten the skin and reduce free-radical damage.
Rosemary
Rosmarinus officinalis
A stimulating, reviving essential oil that is said to help improve cognitive performance, concentration and alertness by increasing circulation to the brain.
Rosewood essential oil
Dalbergia sissoo
A sweet, woody, green floral essential oil that has a calming and balancing effect, and is said to help relieve symptoms of stress and headaches, as well as soothing muscles and joints.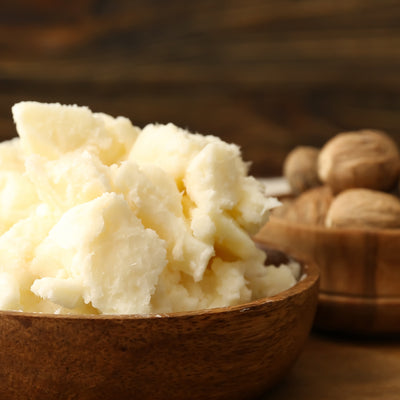 Shea butter
Butyrospermum parkii
A rich emollient with high levels of antioxidants, and fatty acids, making it a perfect ingredient to nurture and condition dry skin types
Soy bean oil
A source of linoleic acid, Soy bean oil has anti-inflammatory properties, helping calm and soothe the skin, whilst it also mimics the skins own natural lipids.
Sunflower seed oil
Helianthus annus
Rich in Vitamin E, and essential fatty acids, Sunflower seed oil is effective at reducing the appearance of fine lines and wrinkles, as well as soothing irritated skin.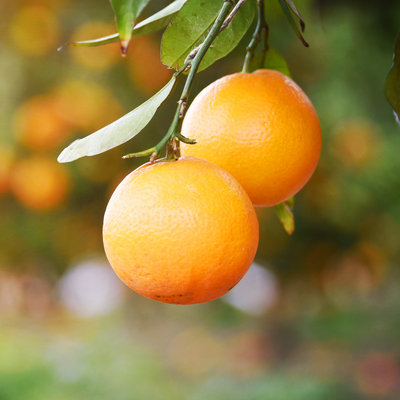 Sweet Orange
Citrus aurantium dulcis
A wonderfully calming essential oil, Sweet Orange helps to reduce feelings of stress and anxiety and promotes better sleep.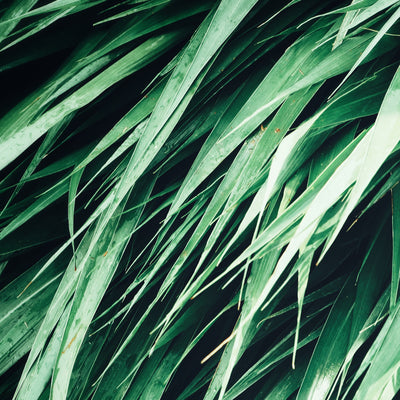 Vetiver
Vetiveria zizanoides
A deeply grounding essential oil, which helps to ease feelings of panic and distress.
Vitamin E
Tocopherol
Tocopherol is a naturally occurring part of our skin, which prevents environmental stressors, leading to changes in the skin. It is an extremely rich source of antioxidants which helps reduce signs of ageing and stress on the skin.
Watermelon
Citrullus lanatus
An intensely hydrating, nurturing ingredient that is rich in antioxidants, including lycopene. It helps to reduce signs of irritation and protects the skin against free-radical damage.
Wheatgerm
Triticum vulgare
Containing very high levels of tocopherols, Wheat germ oil is a perfect ingredient for helping to care for sensitive, irritated skin whilst keeping all skin types wonderfully hydrated.
Ylang Ylang
Cananga odorata
An exotic, highly floral essential oil which uplifts and relieves anxiety and tension. It is said to also have an arousing effect, too.